Regular price
Sale price
$47.00 USD
Unit price
per
Sale
Sold out
My tried-and-true, go-to herbal infusion blend.
FEMfusion is intentionally formulated for hydration and mineralization. It's made with the most medicinal and nourishing herbs, and it's loaded with antioxidants. Because it's so hydrating, you'll feel an instant boost when you drink it. 
This packaged blend includes 15oz (60+ servings) of organic:
Stinging Nettle Leaves

Oatstraw

Red Raspberry Leaves

Alfalfa
USDA Organic
Kosher
Non-Irradiated
Non-ETO
Sustainable sourcing/Fair Trade
Share
View full details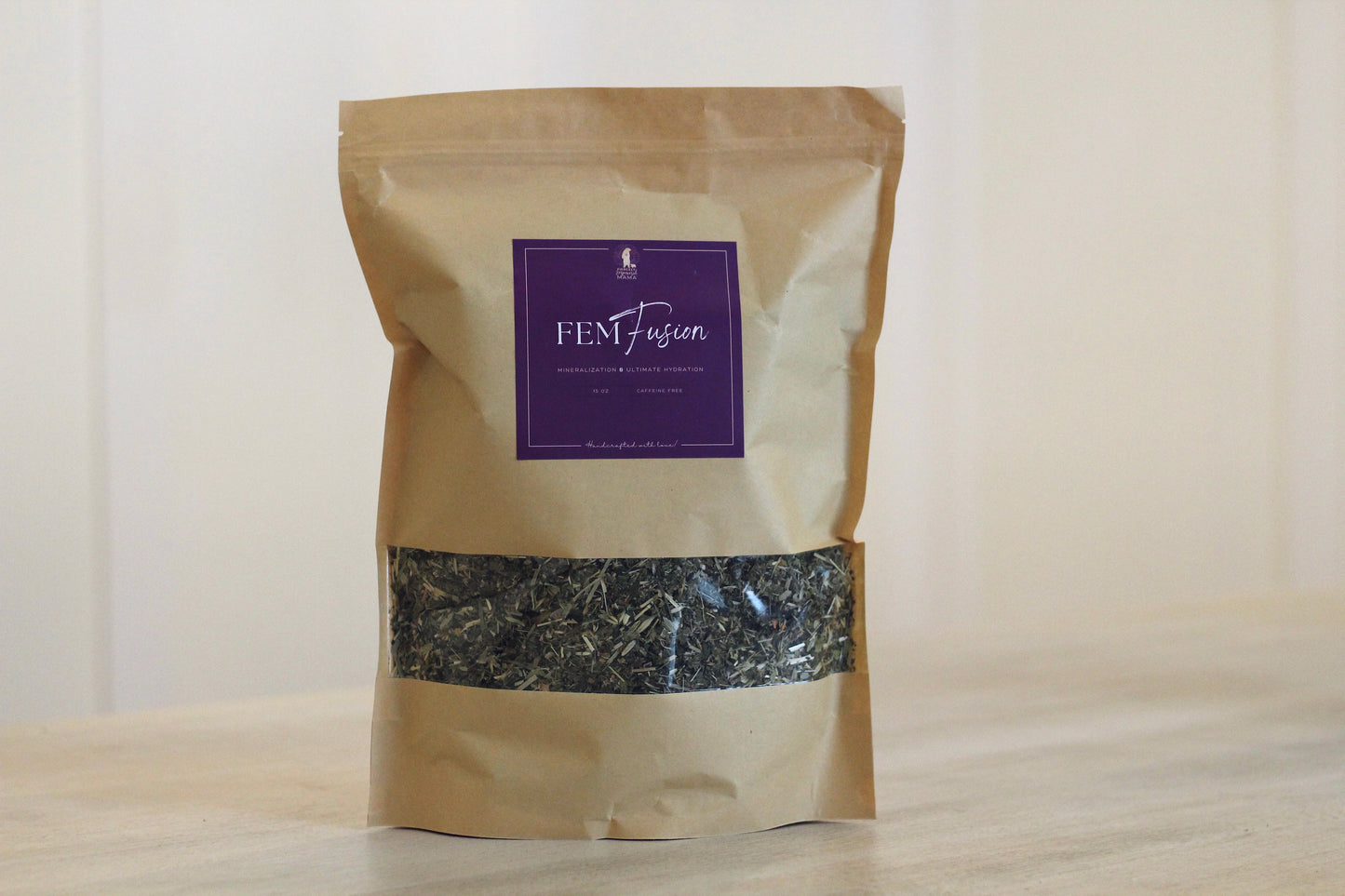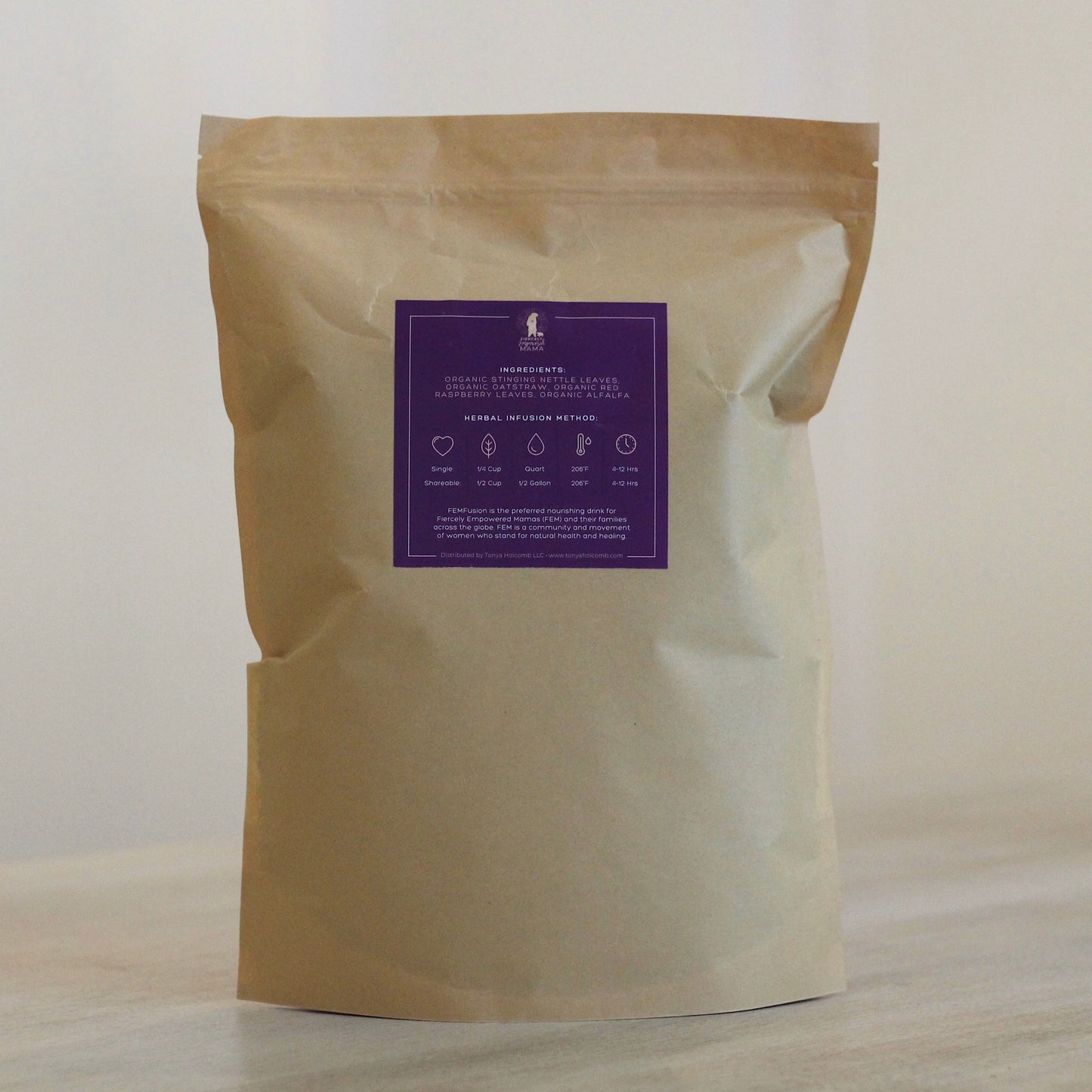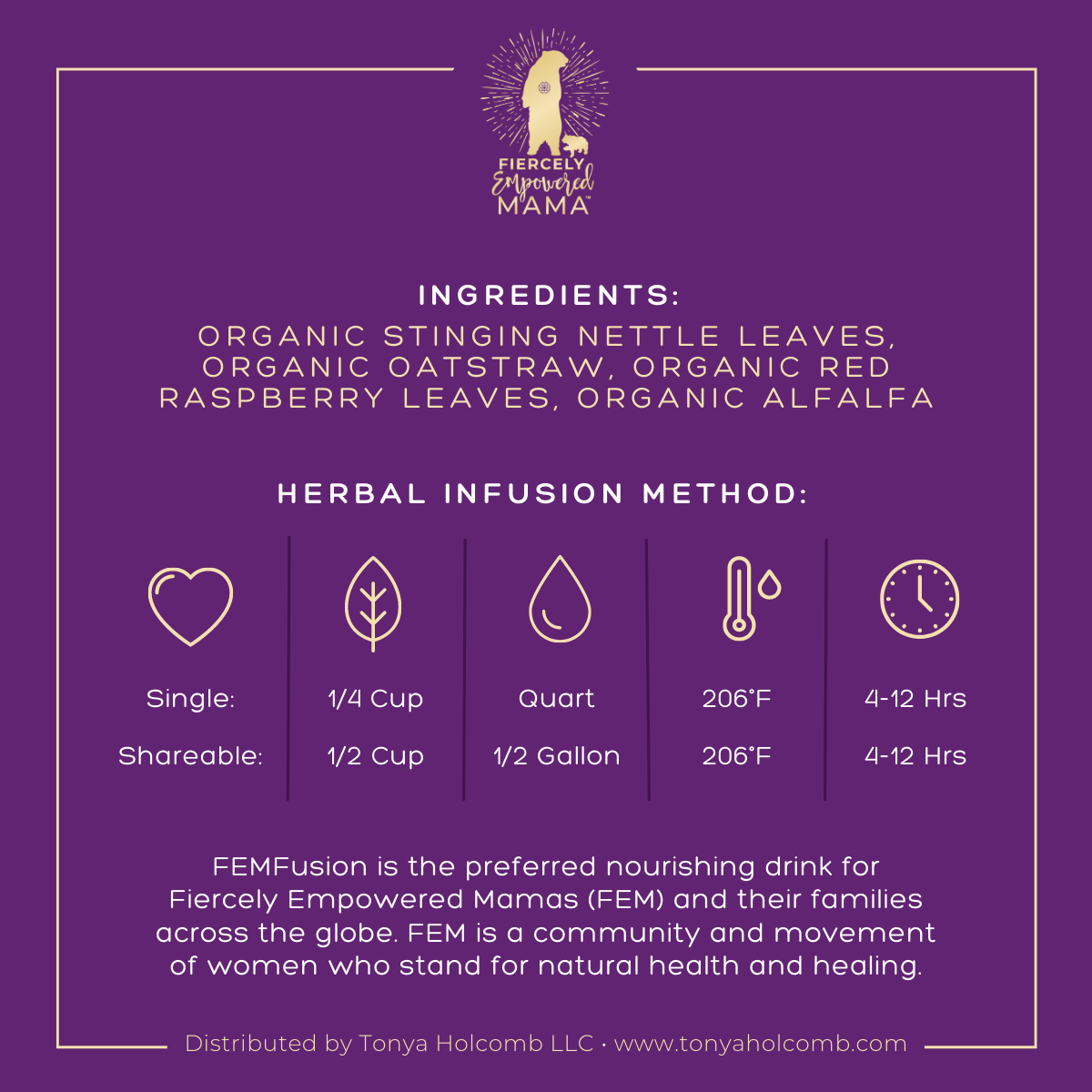 The best tea blend yet!
I too lost track of time and surpassed my 30 day mark about a week ago. When I got to the question about my skin, I reflected a bit. I feel brighter, rosy, and my hair 👀 my hair has done beautiful things this month! I love e adding different things to switch up the taste too, but the more often I drink it, I find that I'm actually CRAVING it!
Fan for life!
I completed the 30 Day FEMfusion Challenge! 🎉 The first day I tried FEM fusion, I was not a fan of the taste 😣 I added raw honey, and I told myself to keep going no matter what. After about a week, the taste started to grow on me. I noticed a change over time that I WANTED my FEM fusions. One night, I even got out of bed at 11:30 pm and made another batch when I suddenly realized I hadn't made any for the next day yet! Now, at day 30, I CRAVE my FEM fusions! My favorite way to drink them in the morning is with some raw milk and maple syrup frothed in. Then I fill an extra water bottle full to sip on plain and cold throughout the day. It's fantastic! I've noticed increased energy, better sleep, consistent and proper consistency stools, my face is clearer, and my breastmilk supply is great! YAY for FEM fusions!!!
Delicious, easy and affordable!
I'm so grateful to have found this incredible tea blend that gives me tons of minerals, tastes great, is preblended so it's easy to brew AND it even gives me a little natural energy boost. I just put my herbs into my jar, add hot water and let it steep all night so it's ready to go first thing in the morning. It's delicious and affordable - and it's beneficial for my whole family!